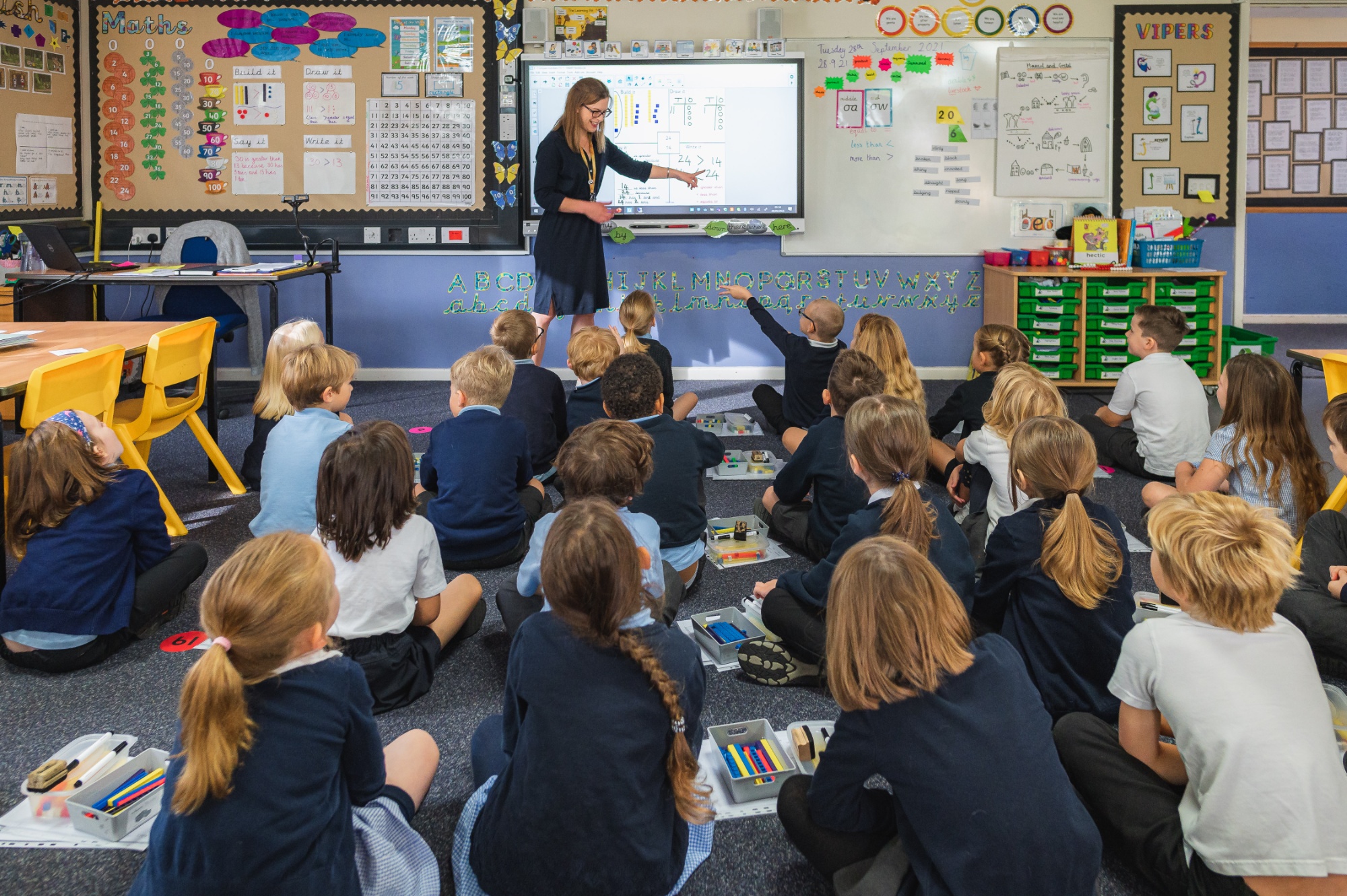 Phonics
What is Phonics?
Phonics is the primary approach that we use to teach reading and writing. We teach the children using the StoryTime Phonics scheme which links phonics learning to real, quality storybooks. StoryTime Phonics follows the Letters and Sounds programme.
Phonics is taught as a separate 20-30 minute lesson each day in Foundation, Year 1 and Year 2.
Children in Foundation Stage begin by playing with sounds, identifying the first sounds in words, learning rhyming words and orally blending and segmenting words. After this they progress to learning the first sets of letters and the sounds that they make. There are approximately 44 sounds in the English language and these are written using approximately 140 graphemes (a single letter or group of letters).
The first set of letters and sounds learnt are s,a,t,p,i,n and as soon as these are taught we begin to introduce the children to blending and segmenting short, simple words such as at, it, sat, pin, tin.
As the children move into Year 1 they begin to learn the more advanced code of phonics. Over the year they will:
Learn new graphemes for reading e.g. ay makes the same sound as ai
Learn alternative pronunciations for graphemes e.g. i is pronounced differently in fin and find
Learn alternative spellings e.g. the phoneme j can be spelt g (as in giant) or dge (as in bridge)
Learn to choose the appropriate graphemes when spelling and begin to build up word specific knowledge
At Waterbeach we follow the StoryTime Phonics programme.