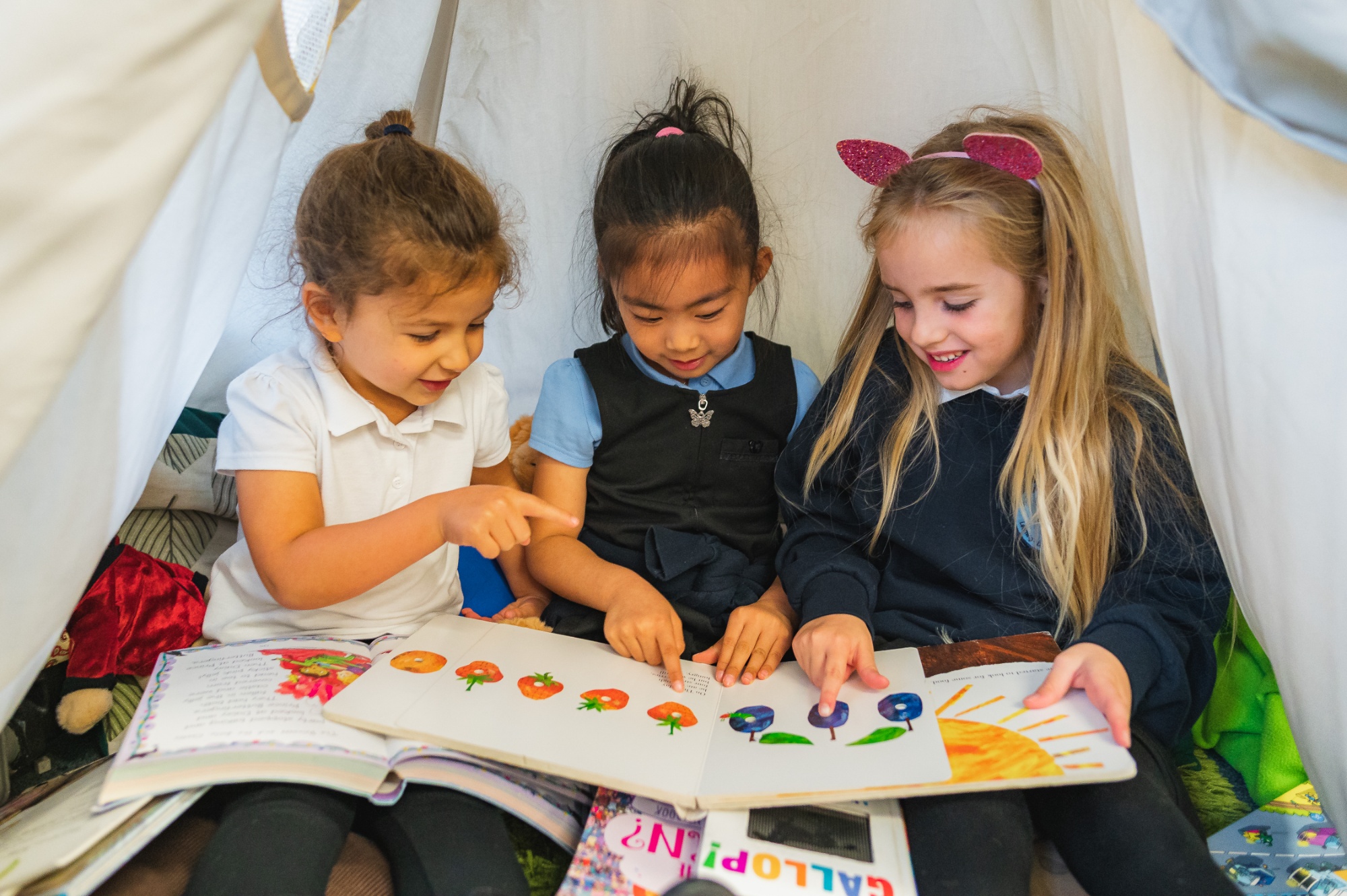 Learning Journeys and Wow Slips
Learning Journeys
In the Early Years Foundation Stage children learn through play, exploration and practical activities which help them to make sense of their world. Ongoing assessment from all adults involved with your child helps to build an accurate picture of what they can do and what the relevant next steps should be in their learning, to ensure that they make progress and meet their full potential.
For each child we create a 'Learning Journey' which documents your child's learning throughout their first year at school. Your child's learning journey will tell their story and celebrate their experiences; their learning, friends and the activities they enjoy sharing with others. We get to know the children as unique people with special skills, interests and ideas. The more we understand about your child, the better we can support them in the way that is right for them. One way we strive to do this is by collecting evidence of things they have said and done. We do this in the form of observations, group work, photographs and collecting their independent work. We then use this evidence to work out your child's next steps.
As children spend a considerable amount of their time at home with family members, they will naturally demonstrate newly acquired knowledge and skills in the home environment. We want to enable you to be as involved as possible in your child's education and therefore, and would love you to contribute to the learning journeys in the form of 'Wow Moments' or any other photographs or samples of work that you would like to include. This really helps us to build a picture of your child from more than one perspective.
If your child demonstrates something at home that you feel is a noteworthy achievement for them, please complete one of the attached 'Wow Moment' forms and send it in to school. Please do not feel that you have to fill these in all the time, we will be very happy to receive one or two slips for your child on a half termly basis. If you need more Wow slips, you can find them below -Please print 2 to a page so that they are A5.
As well as their Learning Journey, your child will have a Writing book and a Maths book where all guided activities will be found.
We hope that you will enjoy sharing your child's Learning Journey this year and celebrating their achievements with us.