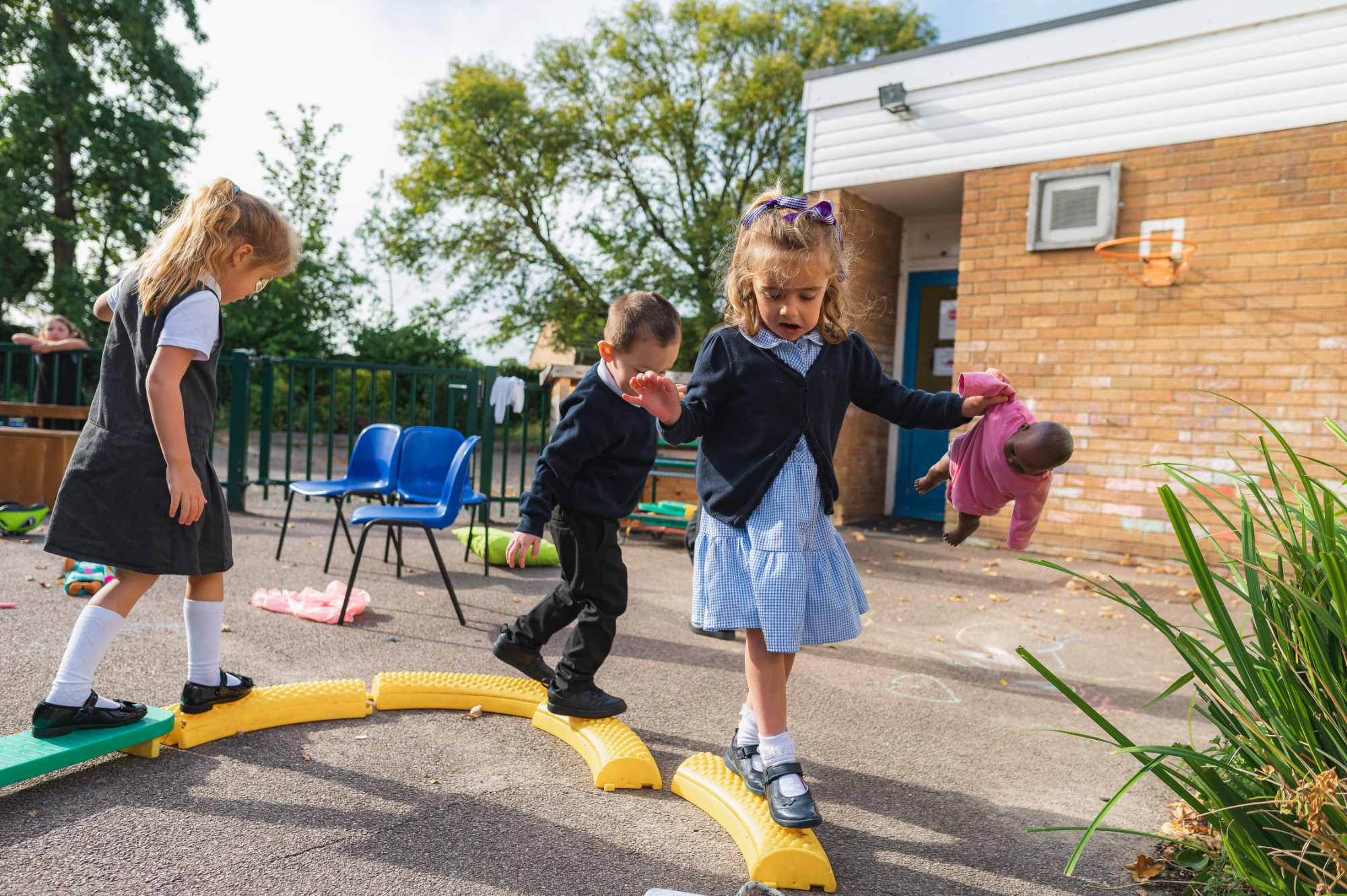 Early Years Foundation Stage (EYFS)
Welcome to our Waterbeach School Early Years Foundation Stage Page
We are looking forward to a very busy Spring term!
Our topic for the first half term is 'We can all be heroes'. We will begin this topic by learning about what makes a Superhero. We will find out about different jobs and learn about some of the Real-Life Superheroes that we come across day to day in our local community. We will then focus on the story 'Supertato' and enjoy reading about the adventures of the Evil Pea and Supertato. While learning about this story, we will find out about where fruit and vegetables come from and explore the idea of healthy eating by making soup and taking part in a delicious tasting activity! As part of this topic, we will also be introducing 'Superhero Writers' which is a writing initiative which continues into Key Stage 1. Throughout the half term, we will also read several books from the 'Supertato' series, other Superhero themed books and some of our most favourite high quality books in our whole class 'Book Club' sessions that take place on three afternoons per week. We will be finishing the topic with a Superhero day on Friday 11th February.
After half term, we will begin our second topic. This topic is 'The world around us'. We will begin by asking the children what they already know about farms as well as what they would like to learn about them. This will help us plan our teaching for the half term. We have a number of exciting activities planned for the half term. We will be reading the traditional story of 'The Little Red Hen'. We will learn actions to help us remember the story and draw our own story maps. We will also get to make and bake our own bread (in the classroom and at Forest School on a fire!). We will also take part in the 'Living Eggs' project to hatch chicks from eggs in the classroom. We will learn about life cycles as we wait for and watch the eggs hatch. We will then care for the chicks until they are collected to be taken back to the farm at the end of term.
More information about our curriculum
More information about the curriculum content can be found in our Curriculum Captures on the school website. These are useful for parents to see the content of what is being taught and to use this information to help support your child at home.