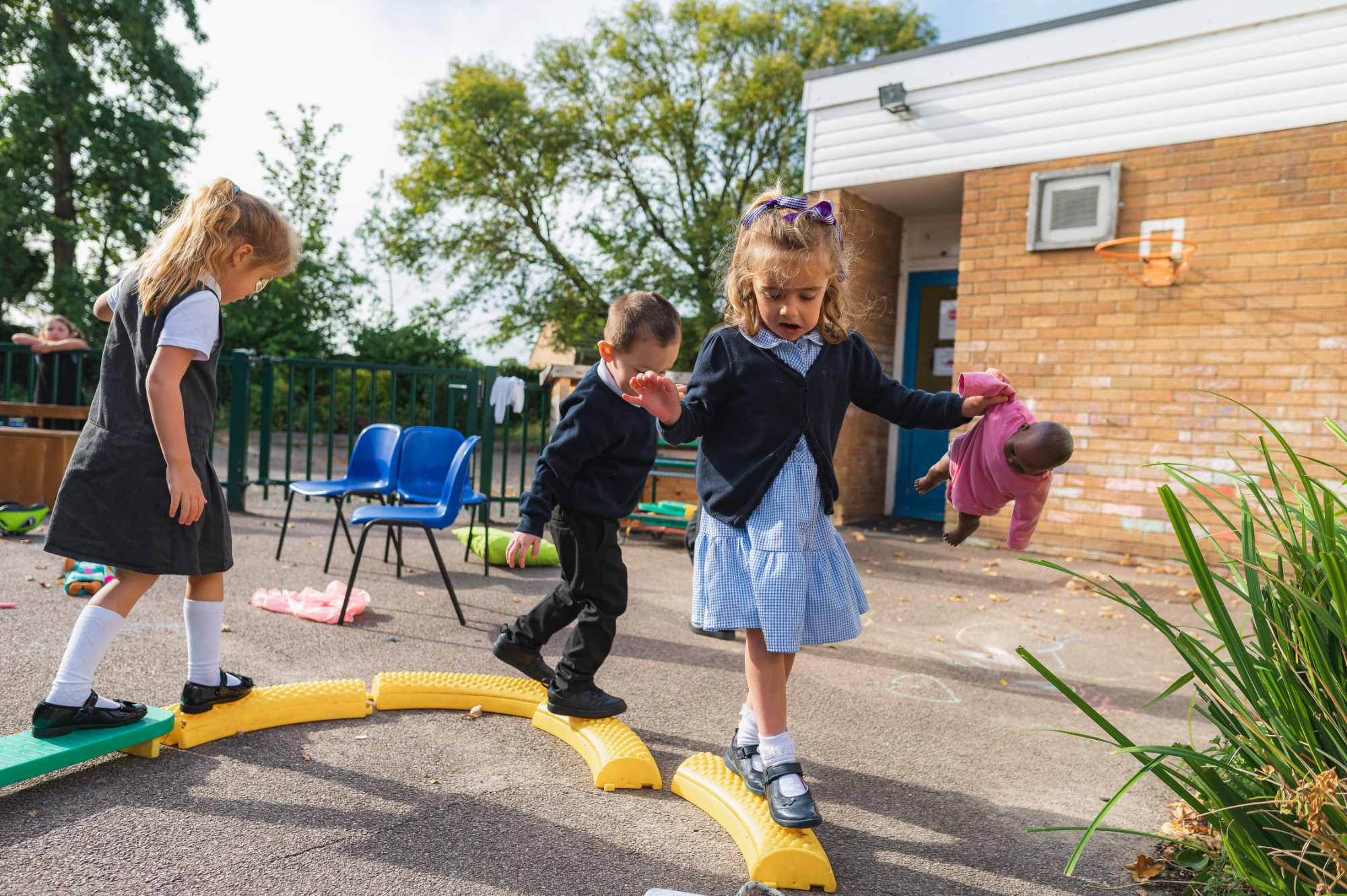 EYFS Home Learning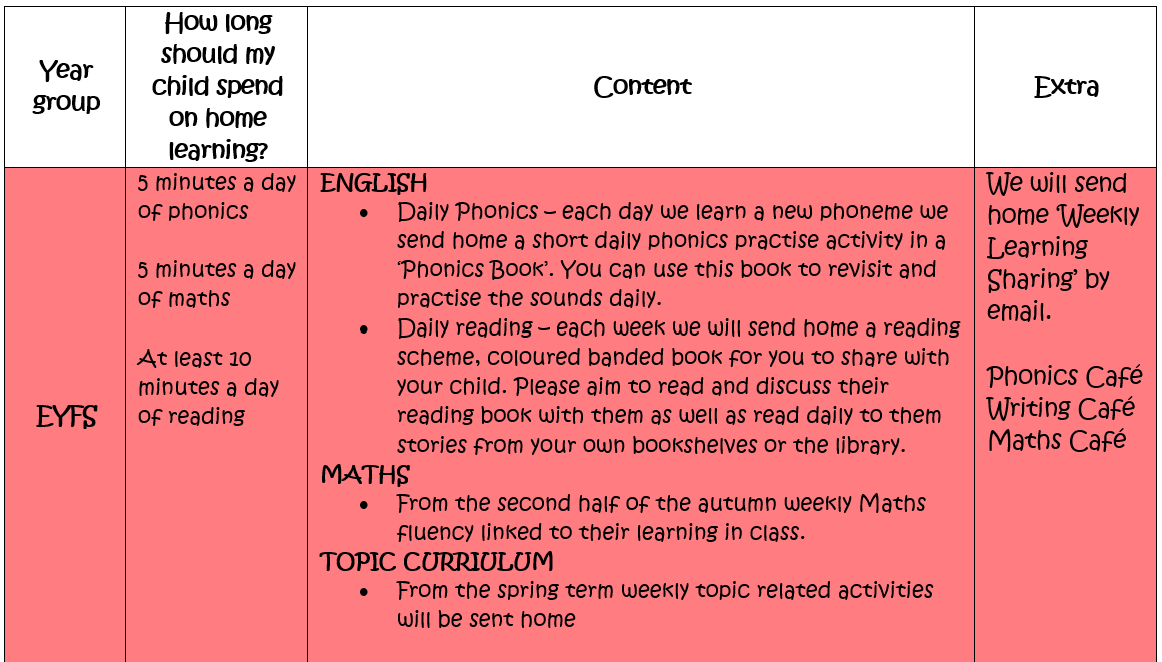 Spring Term 2022
This term, we would like you to continue to practise reading every day with your child. We will send home a book weekly for your child to read at home with you. When we begin Phase 3 Phonics, we will also send home the 'caption action' pictures for each of our new sounds. Please stick these into your child's phonics book and complete a short activity in the phonics book with them (see inside cover of phonics book). Practising the sounds in your child's phonics book also counts as their daily reading practise. As a school we expect every child to be read with at least 4 times a week. This includes them reading to you as well as you reading to them and discussing the texts. Please use your child's Home School Partnership diary to record the reading you are doing at home.
On our 'Next Weeks Learning' document we email on a Friday, we will also detail weekly home learning tasks. There will be one Phonics, one Maths and one Topic task suggested. These are usually practical activities that will not take more than 5 minutes to complete. We ask that you share a minimum of one of these activities with us via a Tapestry photo and post. We would also love for you to share any other significant achievements or WOW moments with us on Tapestry.
Additional Information
Your child may find it a challenge to talk about their days at school as they are so busy. Below we have listed some questions you may wish to ask your child about their day at school;
1. What was the best thing that happened at school today?
2. Tell me something that made you laugh today.
3. If you could choose, who would you like to sit by in class? Why?
4. Where is the coolest place at the school?
5. Tell me a weird word that you heard today. (Or something weird that someone said.)
6. If I called your teacher tonight, what would she tell me about you?
7. How did you help somebody today?
8. How did somebody help you today?
9. Tell me one thing that you learned today.
10. When were you the happiest today?
11. Who would you like to play with that you've never played with before?
12. Tell me something good that happened today.
13. Who in your class do you think you could be nicer to?
14. Where do you play the most in the classroom?
15. Who is the funniest person in your class? Why is he/she so funny?
16. What was your favourite part of lunch?
17. If you got to be the teacher tomorrow, what would you do?
18. Tell me about three different times you used your pencil today at school.